Step Into Wellness Today!
Chiropractic is a health care profession dedicated to the non-surgical treatment of disorders of the nervous system and/or musculoskeletal system. We provide consultation, exam, chiropractic adjustment and therapy. Most insurances accepted.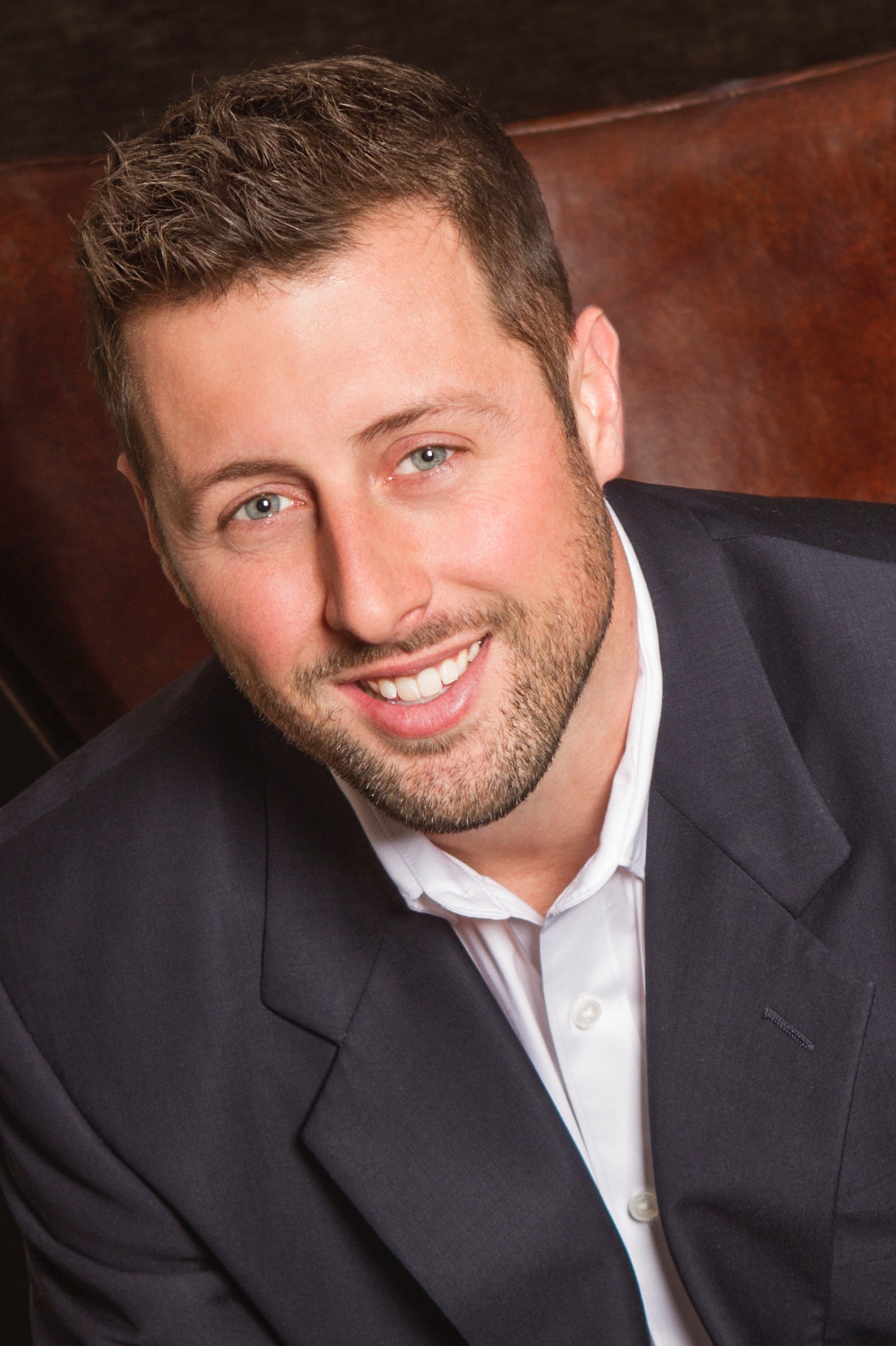 Dr. Viejo
Restoring health and removing pain. It's what drives Dr. Viejo and the Red Canyon Massage Therapy & Wellness team every day in providing holistic techniques and chiropractic care to patients in Broken Arrow, Tulsa and Northeast Oklahoma.
With a clear calling to practice chiropractic care since middle school, Dr. Viejo has devoted his life's work to helping his patients with the most effective, natural and healing treatments available. Now with more than 10 years of practice, Dr. Viejo built his foundation in the field as a graduate of Logan University's Doctor of Chiropractic program (a top four Chiropractic program in the United States) and also Oklahoma State University's Bachelor's degree in Biomedical Sciences and Nutrition.
Dr. Viejo is committed to helping his patients achieve their goal of becoming pain free in a safe, efficient and cost effective manner. He brings chiropractic expertise to his patients via multiple technique certifications, including:
Chiro+ kinesiology
Active Release technique
Flexion/distraction
Activator
Webster prenatal
Diversified
Dr. Viejo regularly participates in community events and enjoys helping educate about the importance of spinal health and how it relates to living life to your fullest potential. Dr. Viejo strongly believes health is a lifestyle that requires work like any worthwhile investment! It's not easy maintaining good health, it's a daily commitment to making the right decisions and being disciplined.
Dr. Viejo enjoys holistic living practices, working out, traveling, entrepreneurship, spending time with family and friends, competing in the World Series of Poker, and cheering on the Miami Dolphins.
Testimonials
After weeks of multiple doctor visits and tests I was given 3 prescriptions, but no answers to what was wrong with me! I began seeing Dr. Viejo for adjustments and started feeling better immediately! He was able to diagnose my problem and through adjustments I am prescription free and have never felt better! In fact, my entire family now see's Dr. Viejo!
After day two of a killer headache that nothing seemed to help, I finally enlisted the help of Matt. After his adjustment, the headache went away in no time and I was feeling great. He's the best of the best!
As a dental hygienist, positioning myself around patients leads to poor posture resulting in stress on my neck, back, and shoulders. When I started seeing Dr.Viejo I was unable to turn my head completely without pain. After one adjustment I had better range of motion and NO more pain. I have always been skeptical of chiropractic care believing that I could just "pop" my neck myself when needed (which many of us are guilty of). After being properly adjusted there is no comparison. I have to compliment his bedside manner as well. During your appointment you have Dr.Viejo's undivided attention and can truly tell he has a passion for what he is doing. He is very interactive with his patients and taking the time to customize a treatment plan that is best for you is his top priority. It is very rare to find that in healthcare today and Dr.Viejo goes above and beyond in every way.
I had never been to a chiropractor so I was a little skeptical. After receiving care by Dr. Viejo I no longer have that feeling. I made an appointment that fit my schedule and was seen right on time. We went over everything to make sure that anything that was bothering me was fixed. I had no idea it could help me with my asthma. The electro therapy was so relaxing. The adjustment proved that I needed to be re-aligned. I don't have insurance and it was still affordable. I walked out of there feeling good and felt like I was straight and walking tall, not all humped over and slouched. I couldn't wait to go back. Thank you for all your help!
Having an office job where I sit a lot has caused my lower back great discomfort over the last several years. After seeing Dr. Matt for several weeks and getting adjusted has made my back feel so much looser. In the mornings I used to have to take a hot shower and walk around for 15 minutes just to get loose. Now I get up and feel like I can get around well within just a few minutes. My back is looser than it's been in years. Thanks Dr. Matt!!!
Dr. Viejo is great! I am a runner and so glad that I went to see him. He listens to all my symptoms and formulates treatment based on how I'm feeling that day! He truly cares about his patients! Thanks Dr. Viejo!
I have been suffering from neck, back and shoulder pain for years. I have been going to another chiropractor 2-3 times a week for the past several months with little improvement and would still be in pain upon leaving my appointments. Today I had Dr. Viejo adjust me and I'm amazed at the difference his technique and approach to the adjustment made. I'm officially pain free! He is an incredibly gifted chiropractor and I recommend anyone dealing with back pain to go see him! Thanks again Dr. Viejo!!
Design is not just what it looks like and feels like. Design is how it works. I originally saw Dr. Viejo because I had aggravated an old knee injury. The discomfort had, at that point, hindered my ability to exercise regularly and I even found myself avoiding everyday activities like taking the stairs. Being that this pain had been around, on and off, for more than two decades, I was shocked when after a few adjustments, I was relieved of the pain and could return to my normal activities. As an added benefit, I have experienced a lessening of the occurrence of migraine headaches with continued chiropractic care from Dr. Viejo.
Dr. Matt Viejo is great at listening and taking his time to figure out how best to adjust you. Many chiropractors will give you their set programs with high prices but Dr. Viejo makes a custom adjustment plan with options. Want to just get out of pain?  He can help you quickly. Want to really fix the problem? He can really do that too. I recommend him without any hesitation.
As a Firefighter/Paramedic for the Newport News Fire Department here in Virginia, my job constantly requires me to use my back..from lifting patients on the stretcher into the medic, to jumping off the Engine with lots of heavy gear and an air pack..my back takes a lot of stress. Every time I'm home I have my big brother Dr. Matthew Viejo give me an adjustment and I feel great, his skills are keeping me fit and feeling good so I can keep on going. I recommend everyone to go see him and see how he can help you, because he can!! Firefighter/Paramedic Daniel Viejo NNFD.
I must plug my friend Dr. Matthew Viejo and his mad chiropractic skills. I twisted and hurt my back a little over a month ago and needed some extra help to get it back to 100%. I was doing yoga and stretching daily but kept feeling like I needed something more. Note: I am an extreme do-it-yourselfer, I very rarely go to any type of Dr unless I feel compelled to. So Matt's name kept popping up from friends here on FB so I decided to call and schedule an appointment. It couldn't have been easier and when I came in he made me feel completely at ease. He is a great listener and just has that easy going personality that makes you feel right at home. He worked his magic and my back was back to 100% in 2 days after my first visit with him! I went ahead and saw him two more times just because I like him and was enjoying this whole chiropractic experience, haha. But now it is time I pass the word along to anyone else who may feel they need or want chiropractic care: Dr Matt Viejo is your man and Body in Balance Chiropractic is the name of his business. Oh and I also greatly appreciate that he doesn't try to push anything on you, like products or various machines that many chiropractors are known for.. just good clean chiropractic care.
Matt has been a really great friend to my family for many years and I'm really proud of him. My post could seem biased but I promise it is true. The other day Matt adjusted my neck and I have slept better than I have in years. Matt, I'm proud of the man you have become and thank you for the adjustment.
My son had a bad headache for several days last week, when he even moved his head from side to side it hurt worse, it was so bad I was getting worried and thinking about taking him to the dr. Well, I didn't have to take him far, Dr. Viejo adjusted him and his headache was gone instantly. Since then (Sunday night), he hasn't had a headache and can turn his head with no pain! Thanks Dr. Matthew Viejo!